Library
Great emphasis is laid on inculcating the habit of reading. The school has a spacious library well stocked with a wide collection of books pertaining to different subjects, literature, encyclopaedias, journals and reference material. Publications on various subjects are also available in plenty. The entire library information system is computerised. The library is well furnished with the latest and comfortable furniture.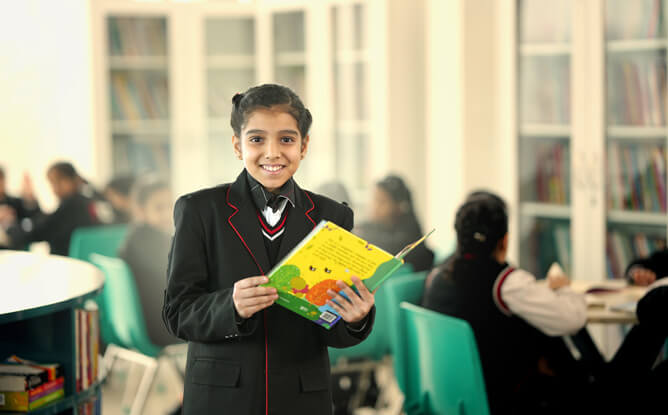 Class Rooms
School provides a classroom environment that fosters excellence and motivates students towards better performance. Our air conditioned classrooms are aesthetically designed and integrated with Hi-Tech smart interactive boards and well furnished with imported furniture, CCTVs fitted at all strategic points along with latest fire fighting system. With each technological support, our skilled teachers provide guidance to each individual.
The emphasis is on making every classroom session interesting and interactive. The school proudly introduces 'Extramark' smart classes which allow students to learning solutions mapped to their curriculum. It is fully equipped with wide variety of digital modules relevant to the curriculum topics.
Science Lab
To cater to the scientific temperament and needs of our growing children, the school has sophisticated well-equipped integrated science lab with modern facilities for augmenting students 'practical knowledge and skills. It is also equipped with Stem lab Activities to facilitate learning experiences.
Robotics & 3D
Robotic Lab: Robotics is an interdisciplinary branch of engineering and science. In Robotics lab students design, construct, operate and also learn to control them. It enhances the critical thinking and also builds the confidence.
3D Lab: Learning goes beyond the books and working on the same line the school has amusing 3D lab which enables students to develop clarity of concepts in order to fully comprehend their world.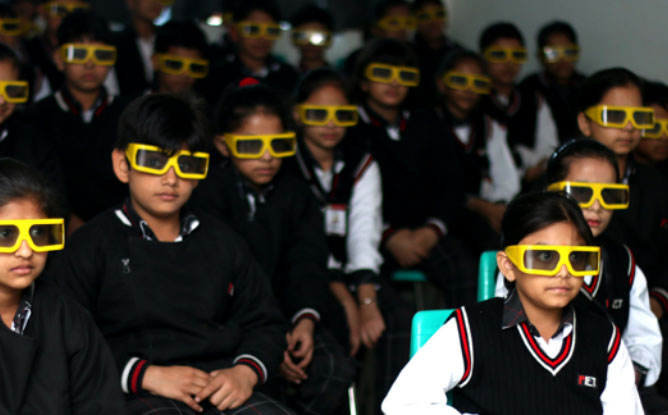 Computer Labs
The school has well equipped Computer Science Lab with the latest software and hardware for students. Our students will pass out as computer literate and are ready to face the challenge of technological era.
Canteen
The school cafeteria and mess serves nourishing, wholesome snacks and drinks in the most hygienic conditions. School has spacious well furnished dining hall. Quality of food, cleanliness and hygiene are strictly maintained. Food is prepared under expert supervision in the school. Kitchens are well-maintained in terms of hygiene and safety, delivering fresh meals everyday made of quality ingredients.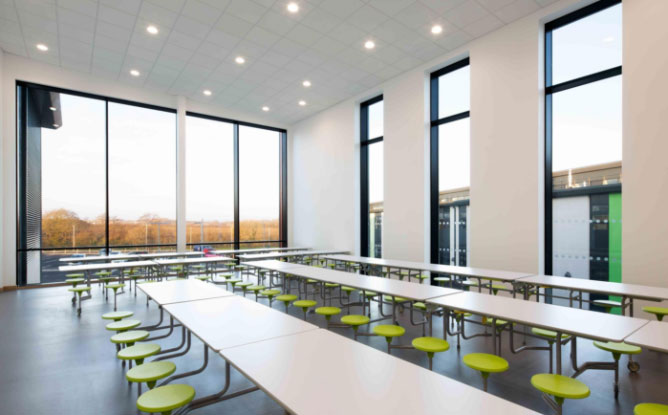 Infirmary Facilities
The infirmary is facilitated with all the necessary medicines and equipments at the time of precautions. Our kids can feel safe and always has a place to lie down in case of any sickness. The school has also appointed a full time qualified nurse to safeguard the health of the students. For emergencies (students sustaining any injury during school hours) our school has rapid access to reputed hospitals.